Amplifiers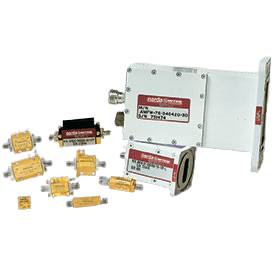 L3 Narda-MITEQ offers thousands of RF/Microwave Amplifiers in the largest standard amplifier product line available today. Our amplifier products include narrowband to multi-octave amplifiers in the range from 1KHz to 65GHz.
L3 Narda-MITEQ also supplies amplifiers for radio-astronomy, space, high-reliability, military, medical, and many other applications.
To find the amplifier that fits your requirements, use use the Amplifier Search tool below or browse the amplifier categories towards the bottom of this page.
L3 Narda-MITEQ is now offering its most popular amplifiers from stock ready for immediate delivery, click here to learn more
.
---
---
---
L3 Narda-MITEQ also has Amplifier products that fall under the following categories:
GaAs pHemt FET Amplifiers
Metamorphic HEMT (mHEMT) Amplifiers
GaN Amplifiers
Pulse and Data Amplifiers
IF Signal Processing Amplifiers
Microwave Amplifiers
Millimeter-Wave Amplifiers
Since 1969, L3 Narda-MITEQ, the pioneers in Amplifier development, have been customizing to our customers specific requirements. This can include new design efforts, modifications to existing designs for performance and mechanical needs, as well as additional testing and environmental screening.
Please contact Component Sales with any special requirements you may have:Tel: 631-436-7400 Fax: 631-436-7430
All amplifier products are backed by L3 Narda-MITEQ's
3-Year Warranty and most are available as RoHs Compliant components.
---
Amplifier Articles:
---
Literature:
---
Sub-Categories:
---
Parent Categories:
Active Components
|
Components
|
Spaceborne Products
---
Related Products
Amplifier Assemblies
|
Amplifier Power Supplies
|
Amplifier Systems
|
Bias Tees
|
DC Blocks
|
Frequency Discriminators
|
Limiting Amplifiers
|
Log Amplifiers
---
Amplifier Assemblies
Log, Limiter, Discriminator
|
Switch Amplifier Assembly
|
Switched Amp Filter Banks
---
SATCOM Amplifiers
SATCOM Amplifiers
---
Please
Contact L3 Narda-MITEQ
for more information:
Click Here For More Contact Options...