About Narda-MITEQ
L3 Technologies acquired the assets of MITEQ, Inc. on January 21, 2015. The business was combined with L3's Narda Microwave-East business which is also located in Hauppauge, NY, and the new organization is called Narda-MITEQ. The division became known as L3Harris Narda-MITEQ upon the merger of L3 Technologies and Harris Corporation on June 29, 2019. J.F.Lehman & Company acquired Narda-MITEQ from L3Harris Technologies on December 6, 2021.
Narda-MITEQ is the recognized leader in the Microwave & RF industry. For over 70 years, we have leveraged our innovative spirit and technical expertise to design and manufacture the widest range of catalog and custom components and subsystems. Our Component, SATCOM and RF Safety products, notorious for durability, reliability and performance are present in every RF application imaginable, military or commercial. We offer a broad range of Passive/Active Components and Subsystems, including Amplifiers, Mixers, Oscillators/Synthesizers, Couplers, Power Dividers, Fiber Optics, PIN Diode Control products, as well as SATCOM Solutions and RF Safety monitoring equipment. We are dedicated to achieving technical excellence, producing quality products and satisfying our customers' specific needs. Browse our product line by using the navigation bar above, and visit the sales rep tab to find excellent service in your local area.
---
Narda-MITEQ's components and systems are supplied to a wide variety of military and commercial markets including:
Satellite and ground-based communication systems
Missile guidance
Military electronic countermeasures, radar warning and surveillance systems
Land, sea, and airborne radar
Air traffic control radar
Radioastronomy
Research and development efforts
Medical
---
Sub-Categories:
---
Related Information
Custom Solutions
|
Customer Service
|
Manufacturing and Design Capabilities
|
Quality Assurance
|
Spaceborne Products
---
Corporate Links
Customer Support
---
Please
Contact Narda-MITEQ
for more information:
Click Here For More Contact Options...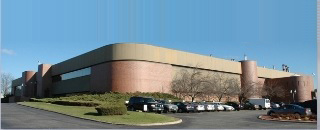 435 Moreland Road, Hauppauge, NY