Components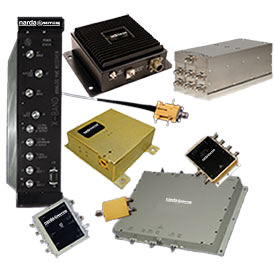 L3 Narda-MITEQ is a recognized leader in the advanced development of RF and microwave products and sub-systems for both military and commercial applications. These component solutions are backed by L3 Narda-MITEQ's generous
warranty
and most are available as RoHS Compliant components.
Customize Your Components: L3 Narda-MITEQ maintains dedicated engineering resources to modify our standard designs in support of custom-generated specifications.
L3 Narda-MITEQ's products are manufactured to the highest standards and backed by excellent service and experience gained from supplying commercial and military applications for over 50 years.
---
Sub-Categories:
---
Parent Category:
Products
---
Related Products
Component Literature
---
Please
Contact L3Harris Narda-MITEQ
for more information:
Click Here For More Contact Options...