Adapters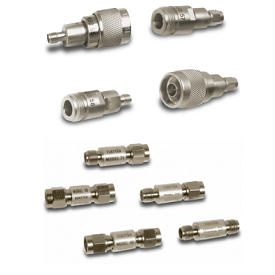 Welcome to the RF/Microwave Adapters section of the Narda-MITEQ website.

Our adapters include SMA (M/F) and 3.5mm (M/F) (DC to 18 GHz, DC to 26.5 GHz) as well as Type N (M/F) to SMA (M/F) (DC to 18 GHz).

Narda-MITEQ Coaxial Adapter features include:
Low VSWR
Stainless Steel Precision Connectors
Narda-MITEQ's products are manufactured to the highest standards and backed by excellent service and experience gained from supplying commercial and military applications for 70 years.
To view or download information on specific Narda-MITEQ Models, please click on one of the sub-categories below.
---
---
Passive Components
---
Please
Contact Narda-MITEQ
for more information:
More Contact Options...