Coaxial Terminations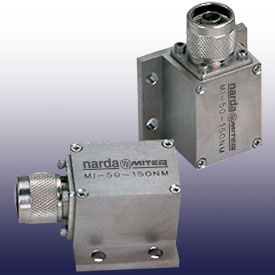 L3 Narda-MITEQ designs and manufactures coaxial terminations which range from DC up to 12 GHz. Our coaxial termination designs rely on the electrical properties of materials like Aluminum Nitride and Beryllium Oxide.
Since 1969, L3 Narda-MITEQ has been customizing to our customers specific requirements. This can include new design efforts, modifications to existing designs for performance and mechanical needs, as well as additional testing and environmental screening.
Please contact Component Sales with any special requirements you may have:Tel: 631-436-7400Fax: 631-436-7430
---
---
All Coaxial Termination products are backed by L3 Narda-MITEQ's
3-Year Warranty and most are available as RoHs Compliant components.
---
Sub-Categories:
---
Parent Categories:
Active Components
|
Spaceborne Products
---
Related Products
Directional Couplers
|
Hybrid Couplers
|
Power Dividers and Hybrids
---
Please
Contact L3 Narda-MITEQ
for more information...
Click Here For More Contact Options...